Description
The basic plan is recommended for beginners and experienced ITC users working with systems that follow common stoichiometric binding models. This plan comes with a list of predefined models ready to apply for data for analysis. Easier and faster than using a conventional software it also includes KinITC, a new method to obtain kinetic information from ITC data. With one single titration experiment, it calculates rate constants (kon and koff) and thermodynamic data (KA and ΔH) of 1:1 and 1:n interactions.
List of available stoichiometric models for this plan:
1. Stoichiometric models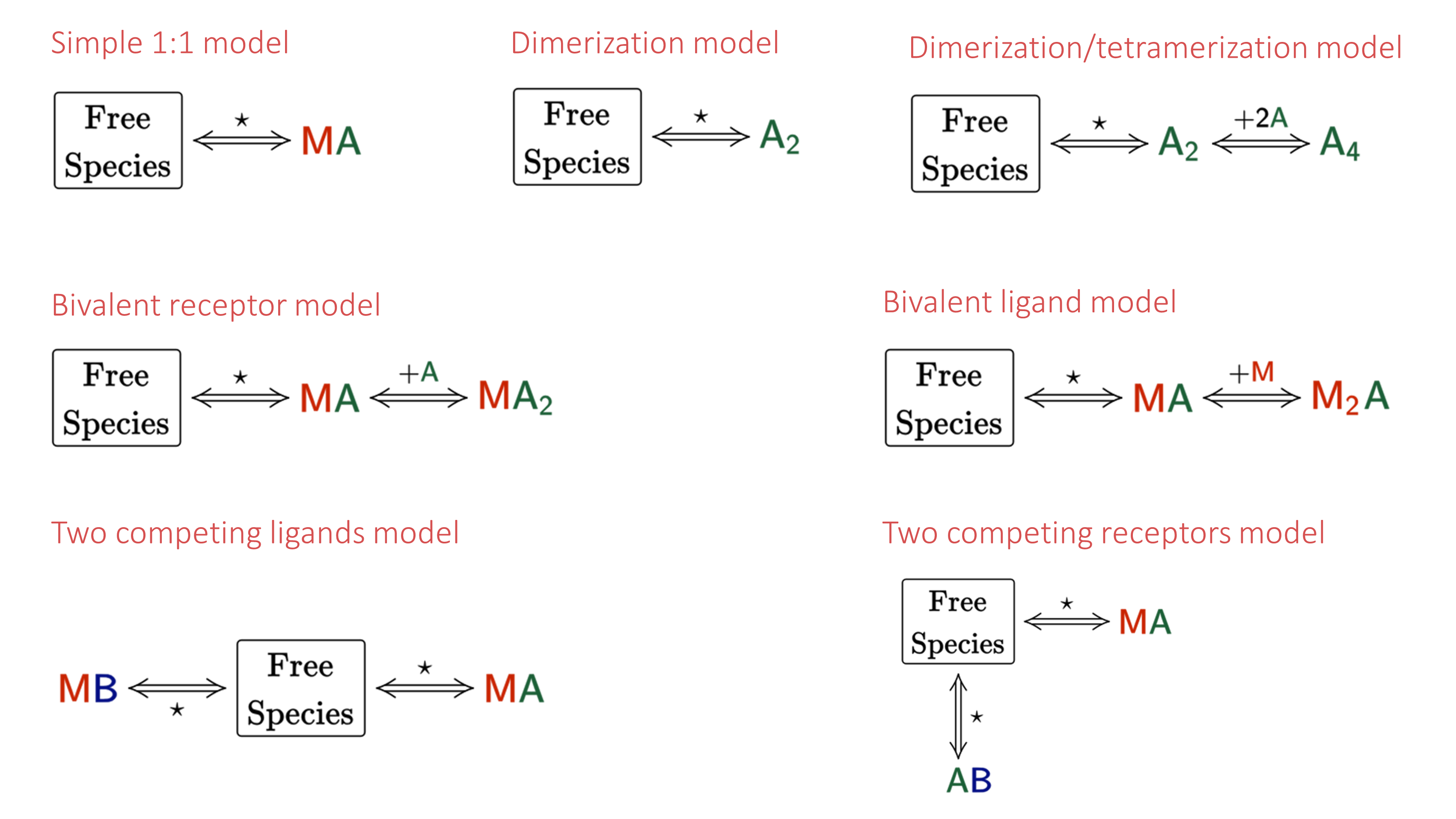 2.Independent Sites Model 
Considers a receptor (in the cell) with "N" sets of "n" independent sites binding to a ligand (in the syringe) or to two competing ligands.