1. Install Mnova
---
Go to Mestrelab web-page to download Mnova free trial*. Click on the button below to follow the instructions:
*To get AFFINImeter-NMR is important to download the license for Mnova Binding. Check section 4 E of the Mnova´s instructions: "Download your trial license files"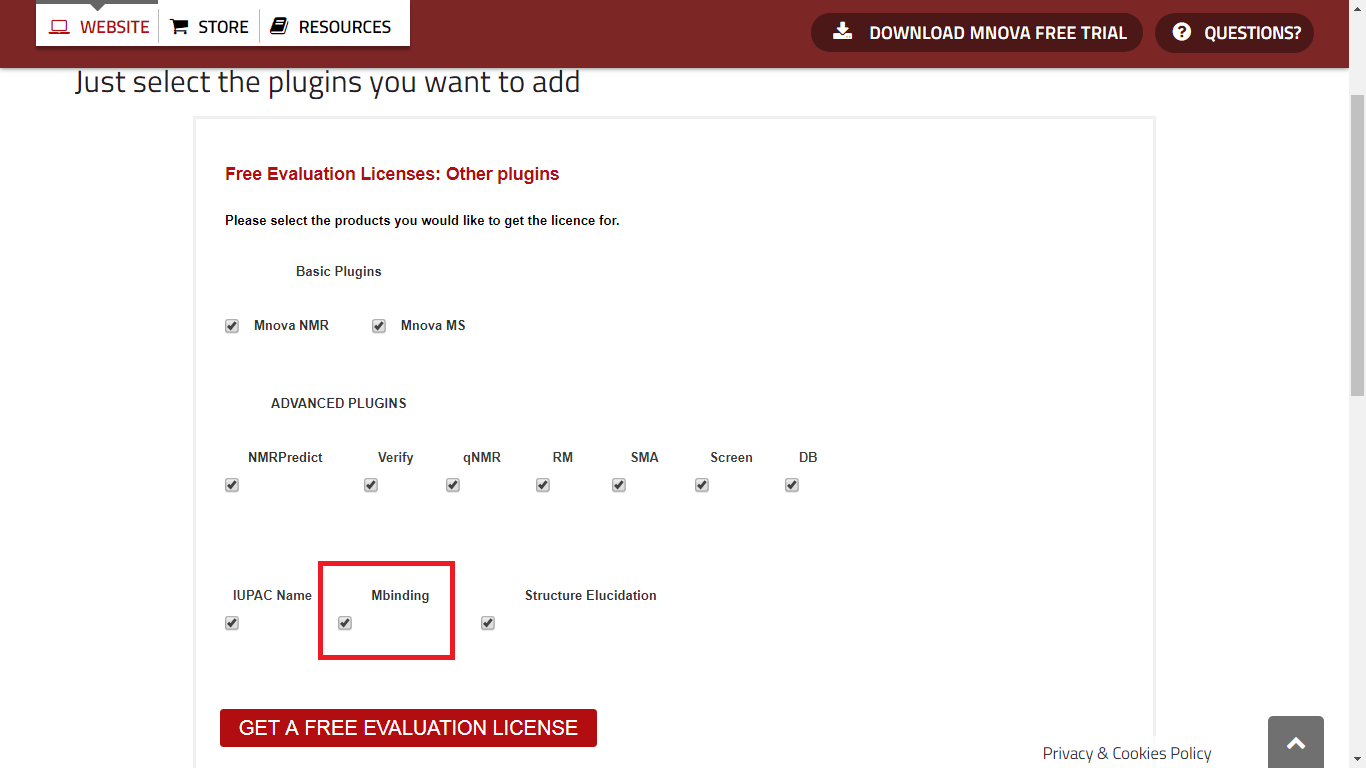 2. How to activate Licenses or Updates and Support Packages?
---
Click on the button below to check if you want to know what plugins are licensed. 
Check that you have licensed Mnova Binding plug-in.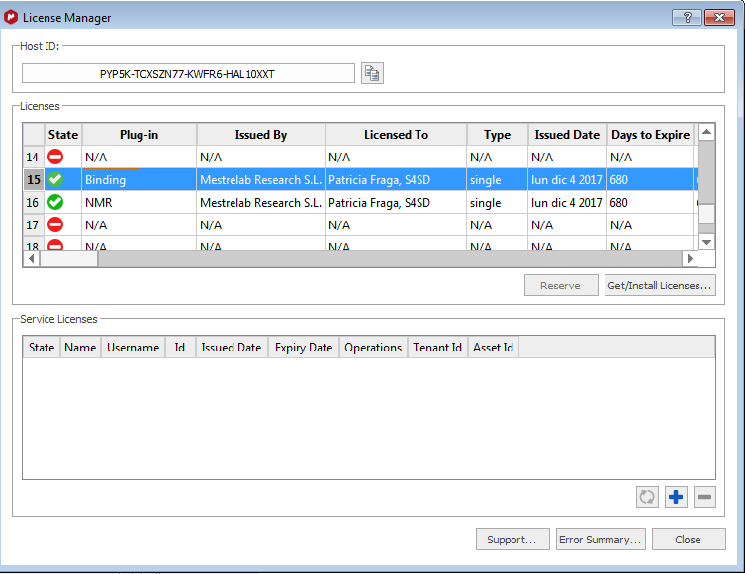 3. Activation of AFFINImeter-NMR
---
Once Mnova 12 software and Mnova Binding plugin are installed and licensed it will necessary to activate AFFINImeter-NMR.
Click on File-->Advanced Plug-ins. Select AFFINImeter NMR plug-in and click on "install" and it will necessary to restart the application for the change to take effect.